Randonnée entre Vignes et campagne
Walking/pedestrian
at Brem-sur-Mer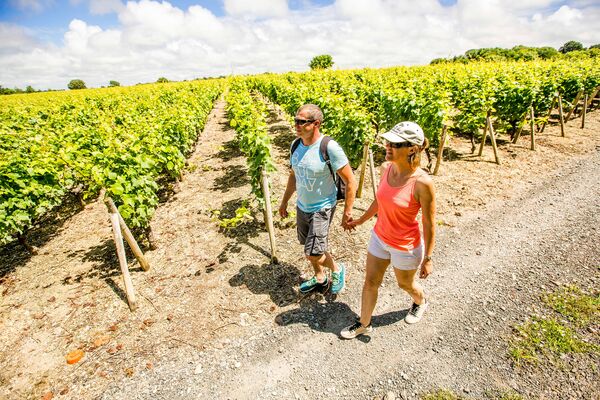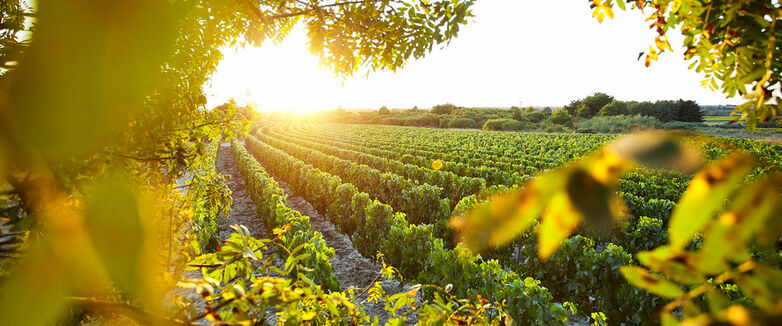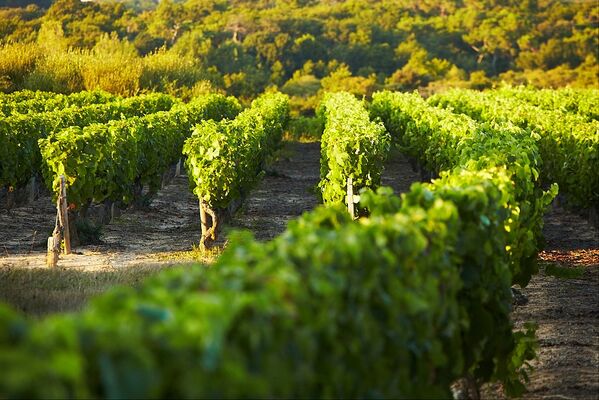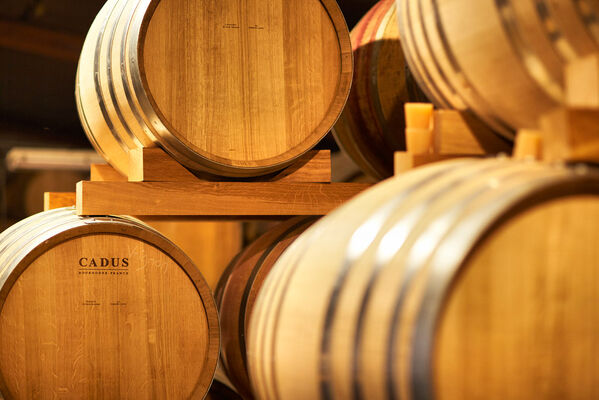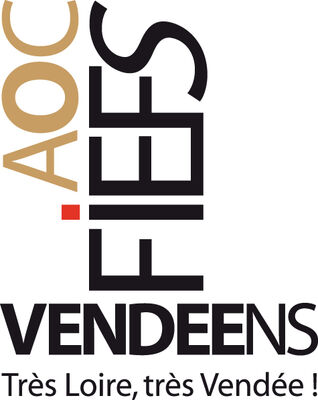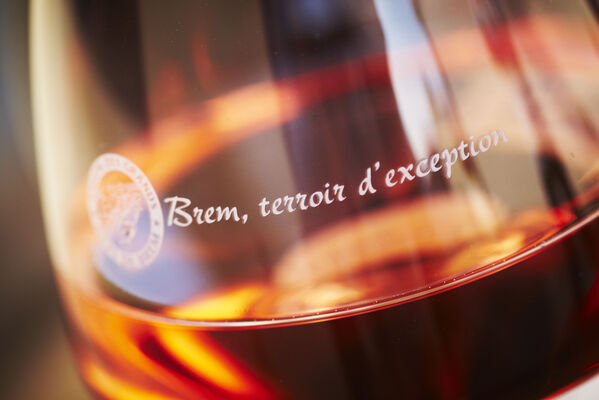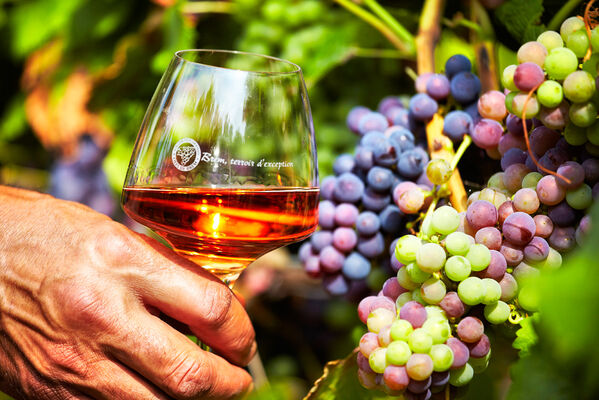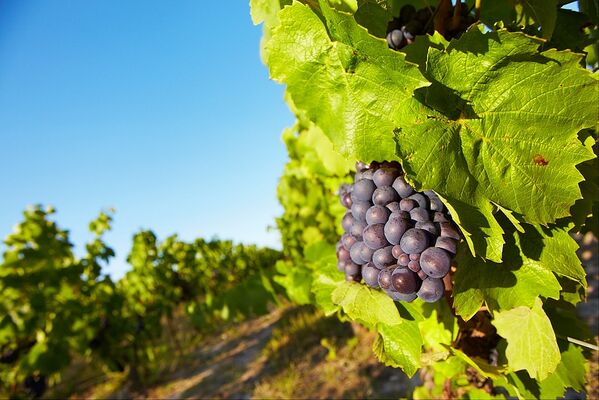 Points of interest
1
Départ de la Mairie, place des anciens combattants
Take at your right in the direction of the rue Clémenceau. After that turn left at the rue de Lattre de Tassigny, and directly on your left at the rue des Alouettes. After the crossroad on the D40, follow the itinenary on the right.
Saffron's producer. (spice)
You can see the old grape press.
Brem sur Mer os recknowned as a winery center. Its wine-growers obtained the AOC (Guarantee of quality of wine). It's possible to visit their cellar zll year long, in order to know more about the production of wine, or even for tasting. To know where are these cellars, go and ask to the tourist office of Brétignolles sur Mer and Brem sur Mer.
5 éoliennes de 850 kilowatts ont été implantées en mars 2006 sur la D32 entre Landevieille et Vairé. Ces aérogénérateurs, dont le sommet des pales culmine à plus de 80 mètres au-dessus du sol, produisent annuellement 9,6 millions de kilowattheures soit la consommation électrique de 4250 personnes.
An ancient stronghold, the farm of the Mulnière is known above all for its famous cross of dressed stones, where on the same spot during the revolution, the republican troops had executed M. and Mme de Bour. But up until the beginning of the century, it was more especially "la Fontaine de la demoiselle," (the fountain of the young lady), situated in the field of the same name, which drew the people of the area here. It was because its waters had the power to heal you of certain diseases(1) Unfortunately since then, the tradition is no longer remembered, ....except perhaps for fevers?
In the past, epidemic diseases like malaria and typhoid were common. More often, they were rife in the marshy regions or near the harbour areas. At Brem, we had both .....In 1785, 48 people perished, taken away in a few weeks by a terrible epidemic (2)
But, who was this mysterious "young lady" of the Mulnière? The ancient Vendéen legends claim that this name recalls the memory of Fairies ....Whatsoever it be, in his "Topographic Dictionary of the Vendée," the writer Edmond Bocquier discovered that in our commune alone, there were no less than four places which had the name of "la demoiselle." Between us, this proves at least one good thing: As far as their choice of "residence" went, these young ladies had above all good taste.....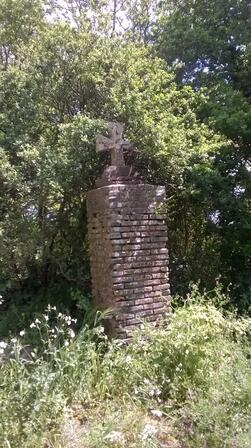 The standing stone "La Crulière" was classed as Historic Monument in 1934, called "La Pierre du Diable" too (The devil's stone)
10
La Bicoque, élevages d'escargots et de grenouilles rieuses
A frog and snail farming. (Don't be afraid)
Ancient chapel, place of pimgrinage, this church is constitued of elements of differents periods :
XI century : Romanesque nave and choir
XVII century : Addiction of the transepts
XIX century : Buildingof the west frontage and the beltower with a "bec d'hirondelle" (swallow's bic) Contrary to Saint Nicolas, the church didn't suffer of religions wars.
12
La Vigie de La Crulière
A signalling post once stood here, but was destroyed a long time ago.

Signalling Post
It was in 1792 that a French engineer, Claude Chappe, suggested to the Legislative Assembly, a system of communication, based on the transmission of messages between stations spaced 10 kilometres apart and situated on high ground.
The messages were made up of a sequence of semaphore signals which when received from the previous tower and read with the aid of a telescope, were reproduced to be read by the following tower.
Thanks to this procedure, the messages only took a few minutes to reach the other side of the territory.
It was in 1794 that Claude Chappe established a first link between Lille and Paris.

Vigie: This name has been generally attributed to signalling posts. Without doubt, it also applied to surveillance posts (the ancient customs house)

160 meters of difference in height

Start altitude :

27 m

End altitude :

27 m

Maximum altitude :

47 m

Minimum altitude :

5 m

Total positive elevation :

160 m

Total negative elevation :

-160 m

Max positive elevation :

21 m

Min positive elevation :

-20 m
Leave a review about Randonnée Entre Vignes Et Campagne :
Bad

Average

Good

Very good

Excellent
There is no review about Randonnée Entre Vignes Et Campagne, be the first to leave one !