LA MESSALINE - PÊCHE ET PROMENADE EN MER
Boat tours at Les Sables-d'Olonne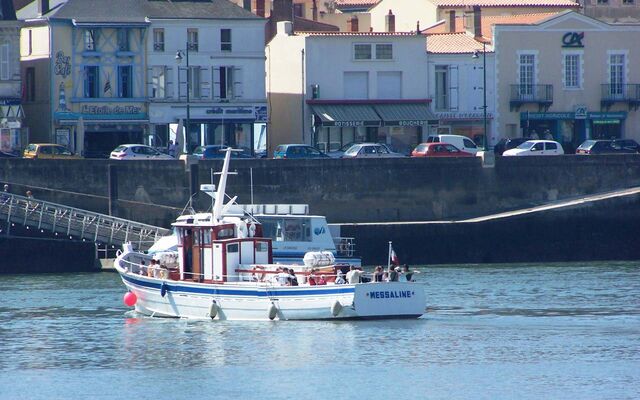 Pays des Olonnes
Pays des Olonnes
Pays des Olonnes
Pays des Olonnes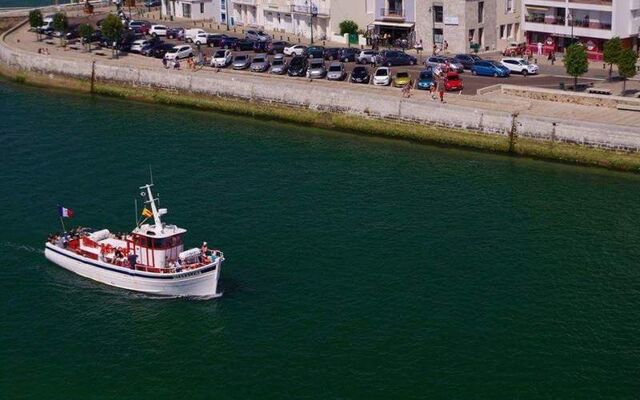 Pays des Olonnes
Sea trips: verbose output musical background of one hour, exploring the wild coast of the Thatch, approach Barges Lighthouse, overlooking the Baie des Sables d'Olonne. Departures in the afternoon.

Sea fishing at sea for four hours in the morning.
Equipment and bait provided.

Opening hours of the ticket:
April-May-June-September from 10.30am to noon and 2pm to 5pm.
July and August, daily from 9:30am to 12:30pm and 1:345pm to 6pm.

2015 prices
Sea trips: 11 € / adult, € 8.50 / 4-14 years, 3 € / -4 years.

Sea fishing € 39.
Openings

From

April 9, 2018

until

September 30, 2018
Pays des Olonnes

Pays des Olonnes

Pays des Olonnes
Pays des Olonnes

Pays des Olonnes
Leave a review about La Messaline - Pêche Et Promenade En Mer :
Horrible

Bad

Average

Good

Excellent
Ils nous ont pris pour des bobo plus une balade en bateaux q'une partie de pêche sortie à un ou deux mille nautique à faire des ronds dans l'eau. .cela ne vaut pas 40e..